Lucy McRae on Reimagining What It Means To Be Human
The human form has been a central subject in art for centuries, but ideas around the body have never been more in flux. In art, the body is continuously pushed to its physical and emotional limits. Participants hand over their bodies in return for experiences, enlightenment and a new profound vision for the future. Marina Abramović and Lucy McRae each use the body as an instrument for optimization, radical change and revolution. In the second installment of our two part series on revisioning the body in art, we explore the work and ethos of Lucy McRae.
Lucy McRae is in lockdown; along with billions of humans as the world desperately tries to combat a global pandemic. It's particularly poignant that we talk during this time as the science fiction artist and body architect has spent the last six years focusing on the themes of isolation and touch and their impact on the human experience. McRae is a pioneer, blurring the boundaries of art, architecture, design, and technology; her output is a hybrid practice that defies labels and limitations. Taking the body as her central focus, she explores how our biology might evolve through intervention, experience, and emotional conditioning.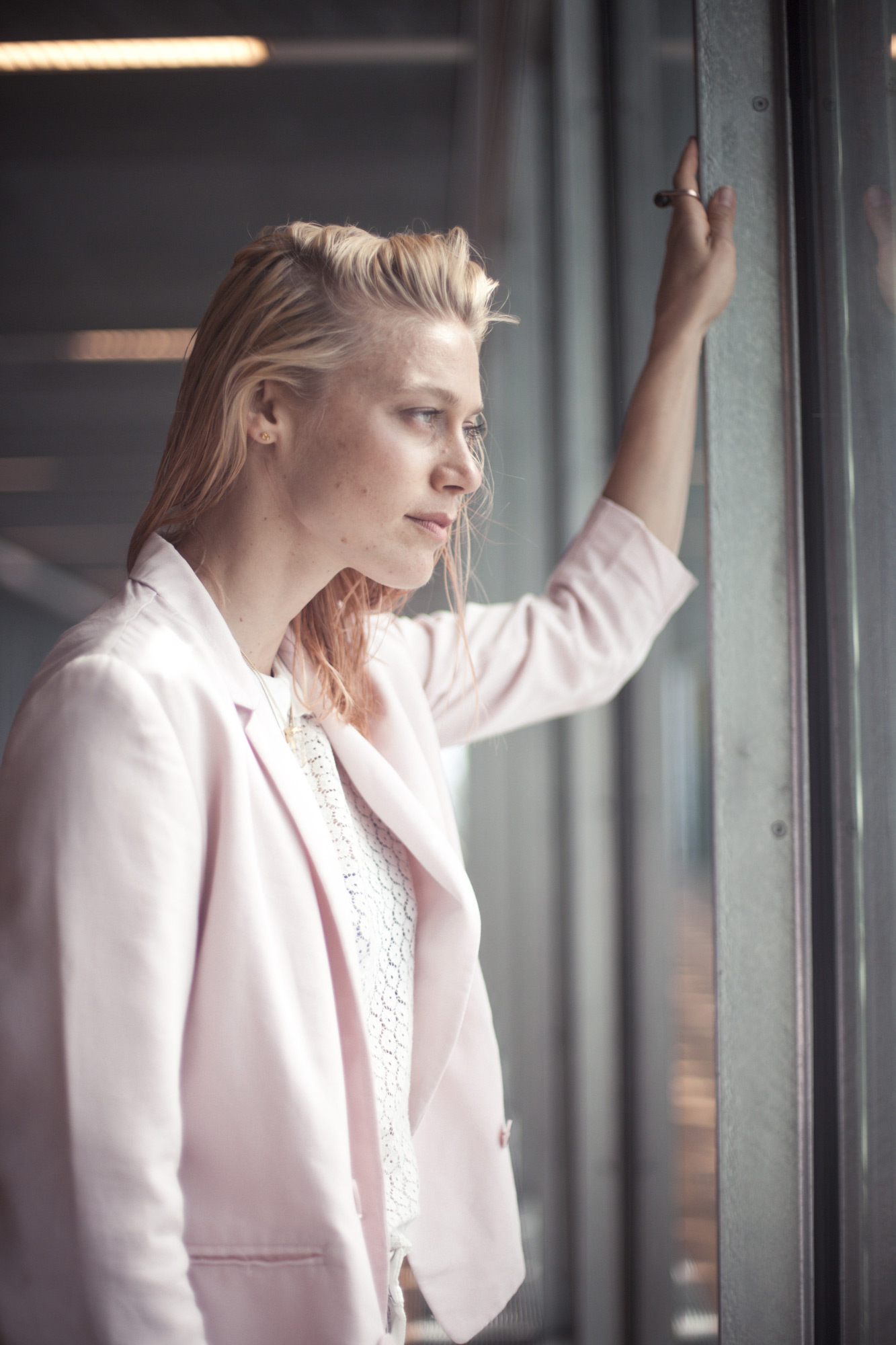 "We are going to have a revolution of what it means to be human."
Training and reconfiguration is familiar territory for McRae. She spent years studying classical ballet, and when she wasn't at the ballet barre, she was running the 100-meter hurdles. "I felt really alien at school," she says, during our interview. "I was the black swan. I was a bit too tall, too wide, and not quite right. In experiencing this, I learned the skills to generate my place of belonging – not seeking the approval of others. This is an essential part of what I do now with the studio. Our philosophy is to go the opposite way to everyone else." This ethos enables her to take risks, think radically, and test and fail in meaningful ways. "Whatever you practice you strengthen – I operate my best when I'm out on the edge or in unfamiliar territory. It's a sensation I feel in my body, and it takes a lot of compromise and vulnerability, but I know it is for the greater good of the work."
As humans, we are constantly in process, always evolving and shape-shifting in ways we often don't understand in the moment. It's this materiality that fuels McRae's feverish interest in the body's endless complexity. "Everyone has a body. It's so much more than a body – it's a mind, a self, a spirit, a soul. Without a body, there is no existence. You can tune it like an instrument. You can train it like an athlete. It's so adaptive." She continues, "It's really under the microscope right now due to science and tech and the new world that is beckoning around us." Through her artworks, McRae seeks to create tools and solutions for a world we have not yet seen, but might soon inhabit.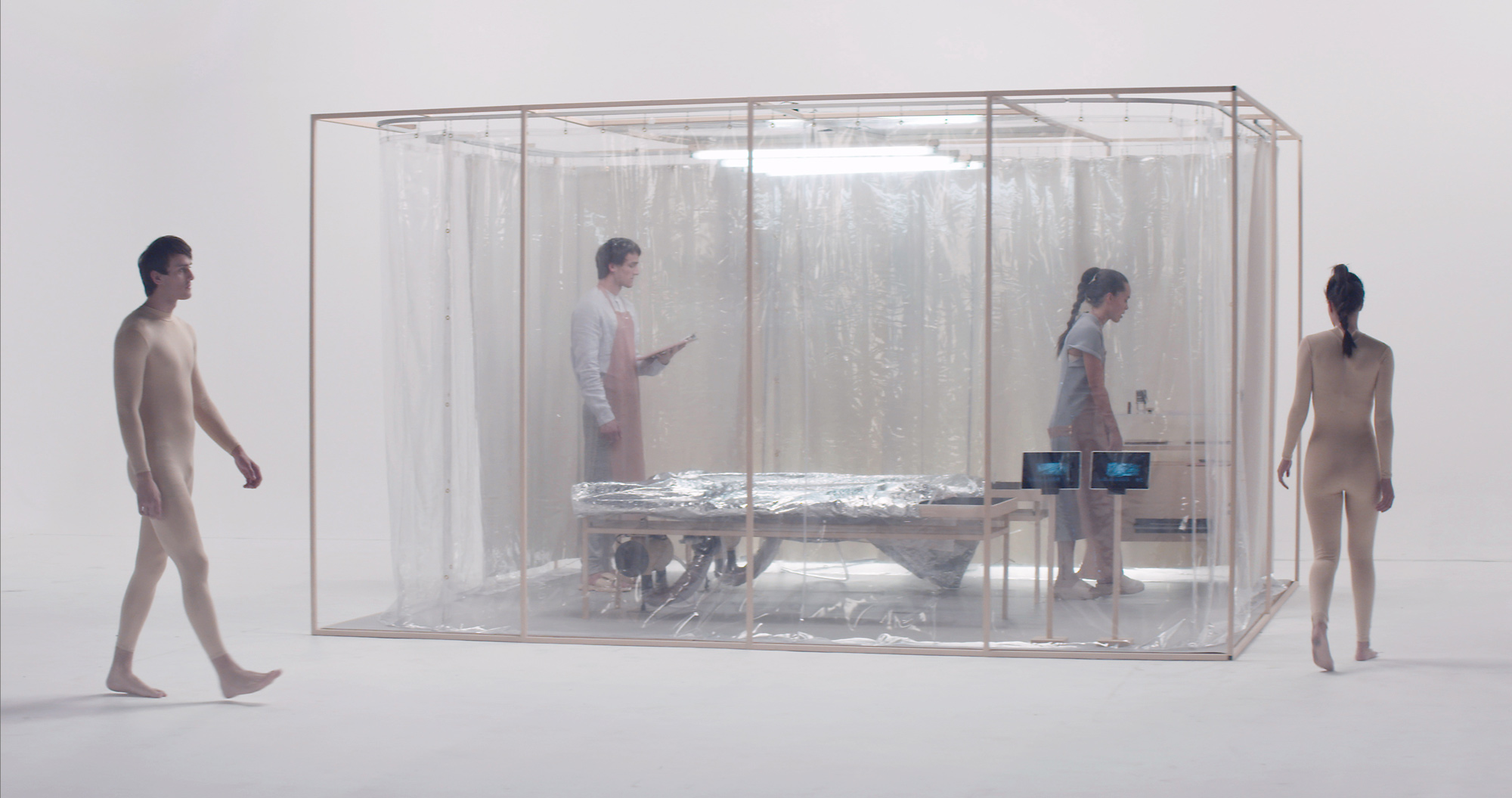 The Institute of Isolation is a cinematic documentary that speculates about the potential of isolation becoming a future human capacity. The film charts a journey through a series of sensory chambers, from examining the psychoacoustics of silence to a self-invented microgravity trainer, exploring how the presence of isolation in everyday life could advance human biology on an evolutionary scale. Rendering in the background of the project is McRae's desire to go to space. The human body is not designed to exist beyond the earth's edge, so in speculating on how we could better prepare, it brings her one step closer to that goal.
 A unique creative research practice is the backbone of McRae's work. Her approach is rooted in the belief that if you're going to make something significant, you need to be coming from an uncomfortable place. Through collaborations with scientists and synthetic biologists, absorbing both expertise and knowledge, she tries to imagine how our future might manifest and the tools and abilities we may need to be better equipped. "Taking risks comes with lack of sleep and promising things you've never done before. It's not just a sketch that becomes an artwork. It's me trying to digest something I don't understand like genetic engineering or the phenomenon of touch. A flurry of all these different inputs."
Experiencing McRae's work is fundamental; she designs experiences to be felt physically and emotionally, enabling a deeper connection with the subject matter. Compression Cradle, a machine to repair broken bonds, affectionately squeezes the body through choreographed touch sensations that alter the expression of oxytocin in the brain. McRae defines our current state of being as a "touch crisis". With so many people living independently and our deep connection with technology, we are experiencing a massive lack of physical contact. "Touch is the first sense that is developed in the womb and the most complex sense to understand. If we slowly devolve from being physical beings – that could change the species as we know it." Compression Carpet builds on these ideas, a machine that mimics a 3 minute "heavy-duty hug".  She imagines these being in homes for a kind of intimacy circuit training for the future human.
Much of McRae's genius comes from her ability to assimilate radical thought and complex ideas into our culture. Through the intersection of fact and fiction, she's anticipating our future and the tools we may need to thrive. As we occupy a time of unprecedented change, where science and technology are steering human existence, McRae's work is about exploring who we are and where we are headed through a continuum of ideas, research, and experiences. Her work asks impossible questions, provoking debate about the body's entangled relationship to science. "Science is on a mission for perfection – delete disease, removing anything weak and vulnerable or not wanted. I would argue that our weakness and vulnerabilities are precisely what makes us human."
"Science is on a mission for perfection – delete disease, removing anything weak and vulnerable or not wanted. I would argue that our weakness and vulnerabilities are precisely what makes us human."
"Touch is the first sense that is developed in the womb and the most complex sense to understand. If we slowly devolve from being physical beings – that could change the species as we know it."